How Your Hotel Can Use QR Codes to Simplify WiFi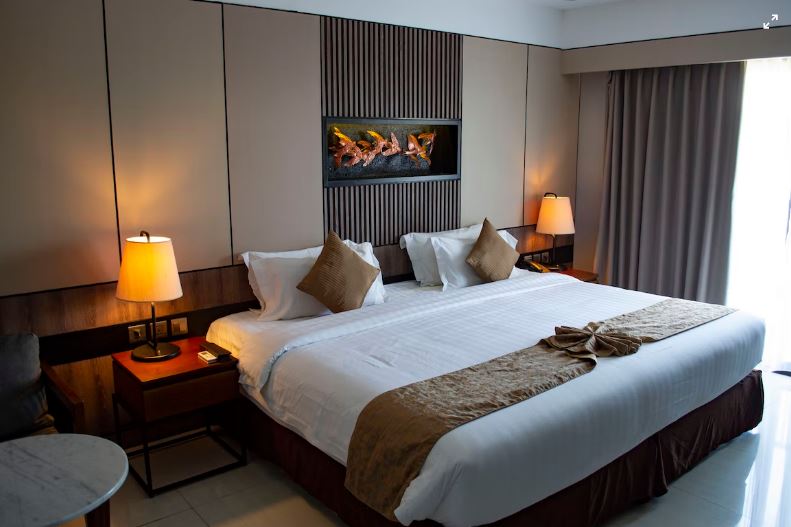 Why Should You Use QR Codes For Your Hotel?
QR Codes have been rising in use around the world, but how exactly can it be used for hotels and hospitality businesses? The codes are nifty and quick to generate, but how can you apply it to real-life scenarios? Aside from the obvious, like check-ins or being a way to deliver information, QR Codes can be extremely useful for hotels.
Sick of guests calling up asking for the WiFi code? Or they're having trouble connecting? QR Codes can be used to hold WiFi network information, which allows guests to connect simply by scanning them! Our guide will help you through setting up a QR Code for sharing WiFi networks for businesses. The best part? It takes a few simple steps to set up, and you can reuse the same code!
Our QR Code Generator tool is completely free, however, we do recommend still making an account with us to track your QR Code and statistics. This guide will run you through the entire process to create your first, basic, hotel can use QR Code for WiFi Networks. 
Click the above button to get taken to our Account page. Here, you can log into our system if you're already registered with us, or sign-up to create a new account! It's straightforward, put in your email, and then we'll send you through a new password. You can also make an account on the QR Code Generator page itself. 
Familiarizing yourself with the QR Code Generator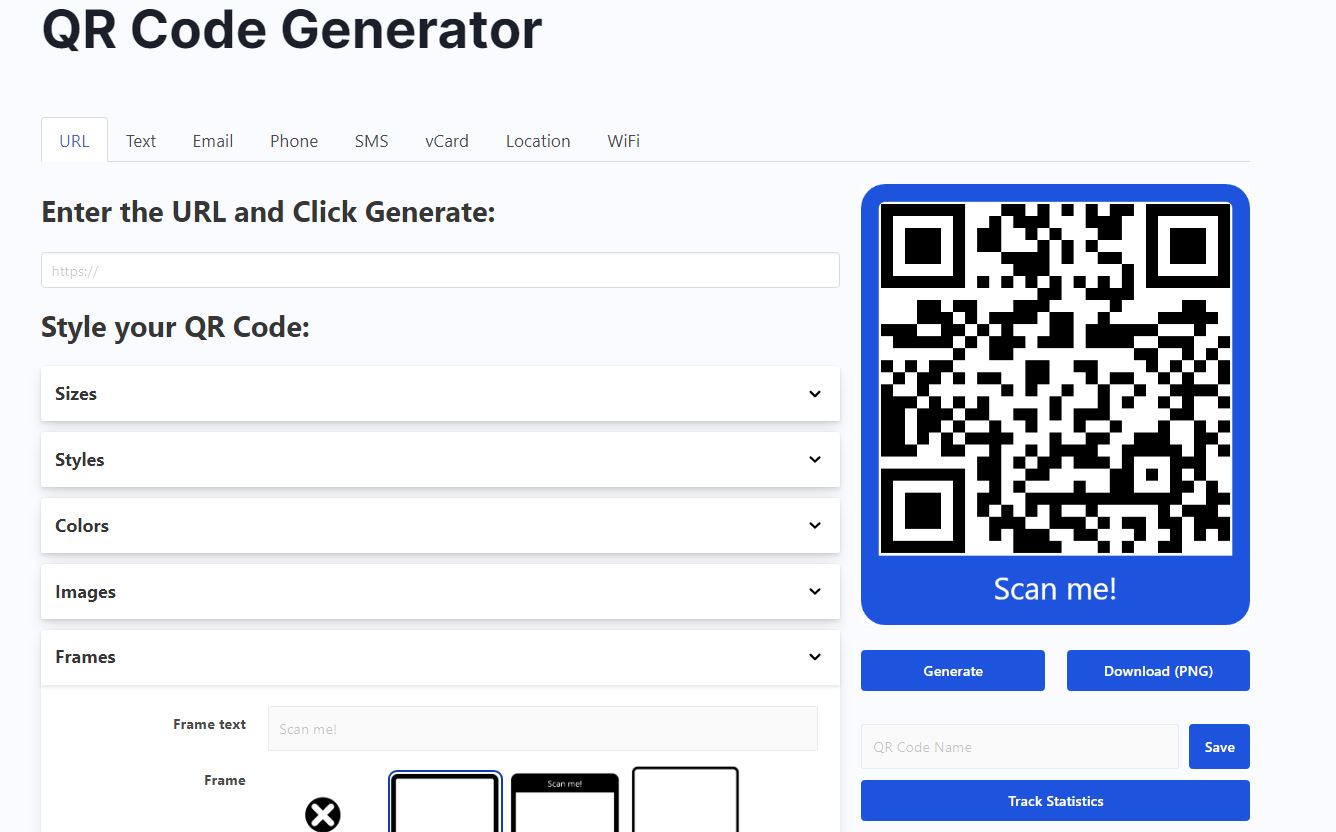 What are all the different tabs?

The first thing you will probably notice are all the different tabs up top: URL, Text, Email, etc. These are just the different options you can choose to have your QR Code linked to. In this guide, we'll want to make a WiFi QR Code. So go over and click the WiFi tab.
Once you head over to the WiFi tab, the QR Code Generator User Interface should look like this.

As you can see, we clicked the WiFi tab. This will bring up new options/forms to put in the data for the WiFi network you want the QR Code to link to. There should be an option for the WiFi network device's SSID and Password (if there is any).
We will show you an example of a WiFi Network set-up in the next image.

For this test QR Code, we've put in "WiFi-Link_012384" as the SSID name, and then !Test14 as the password. We've also selected the encryption for the password as WPA/WPA2.
Not sure what SSID is? SSID stands for Service Set Identifier. It's the ID for your specific WiFi network device, and is crucial for setting up a WiFi Network QR Code. This helps the user's device (phone, laptop, etc) find the right WiFi network and connect to it. If you're working at the hotel and have access to the physical WiFi router, manufacturers usually place a sticker with the SSID on there.
The password form just requires you to put in the password for the network. This might be a default password set up by the manufacturer, or set by the business. Passwords can also be in two formats typically: WEP, and WPA/WPA2.
To select the password encryption, click the last button, which will bring up a drop-down menu. From here, you can select either "none", "WEP" or "WPA/WPA2".
If you need any help, we offer support.
Now it's time to test the QR Code. How do you export it?
Amazing question! The easiest way to check if your QR Code is working correctly, is to generate it and scan it with a phone for testing.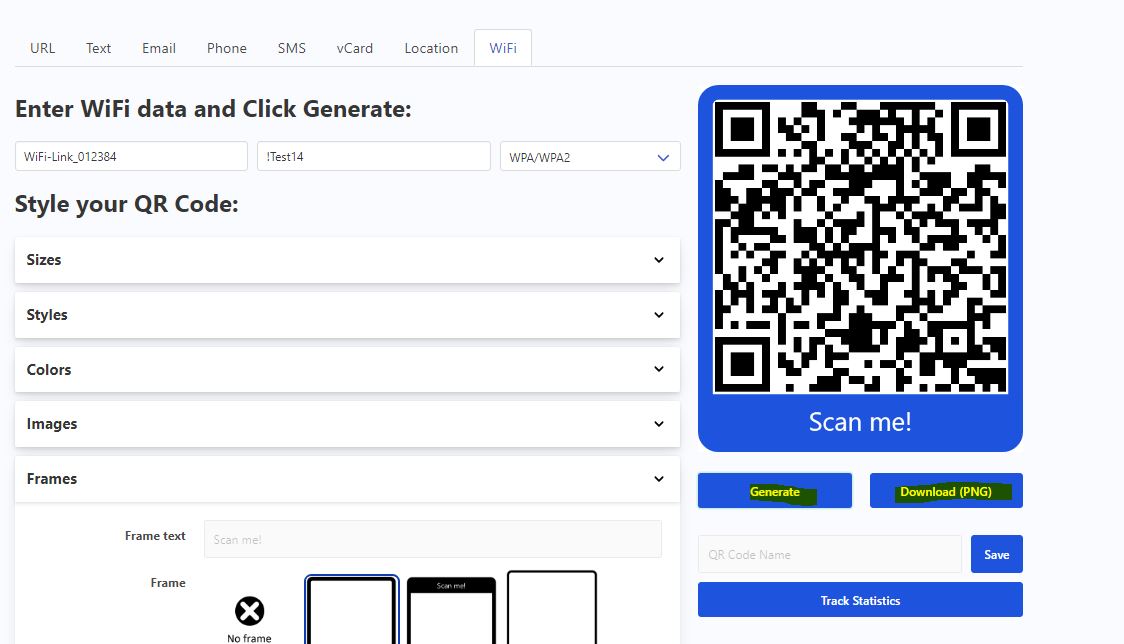 On your page with the QR Code Generator opened, you'll want to head over to the right side of the user-interface, where your QR Code is. Here, you'll find the buttons "generate" and "download (PNG)".
You'll want to click the buttons in that order. This will generate the most updated QR Code with your recent settings and form options. Then, clicking download will let you export it as an image file to share, or print out physically.
However, if you just want to quickly test it, you can just hit "generate" and scan the code from your screen with your testing device.
If you have an account with us: You can also save the QR Code under a name, and track the statistics.
You can style the QR Code! How do you change the color and size?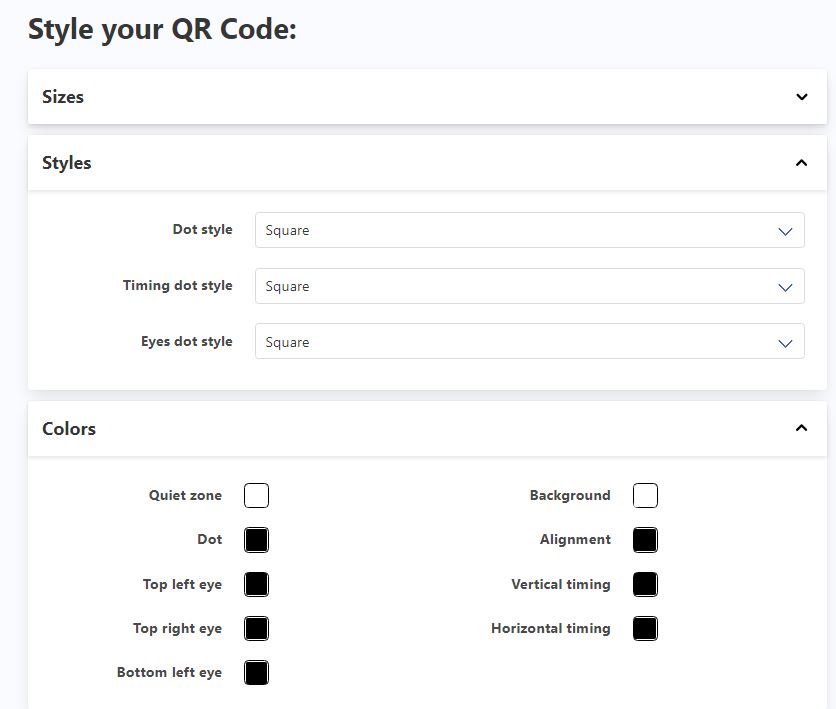 On the QR Code Generator page, you'll see these drop-down tabs with options for styling your code. Each one will have different options to change different elements of your QR Code. For example, let's look at the different frame options.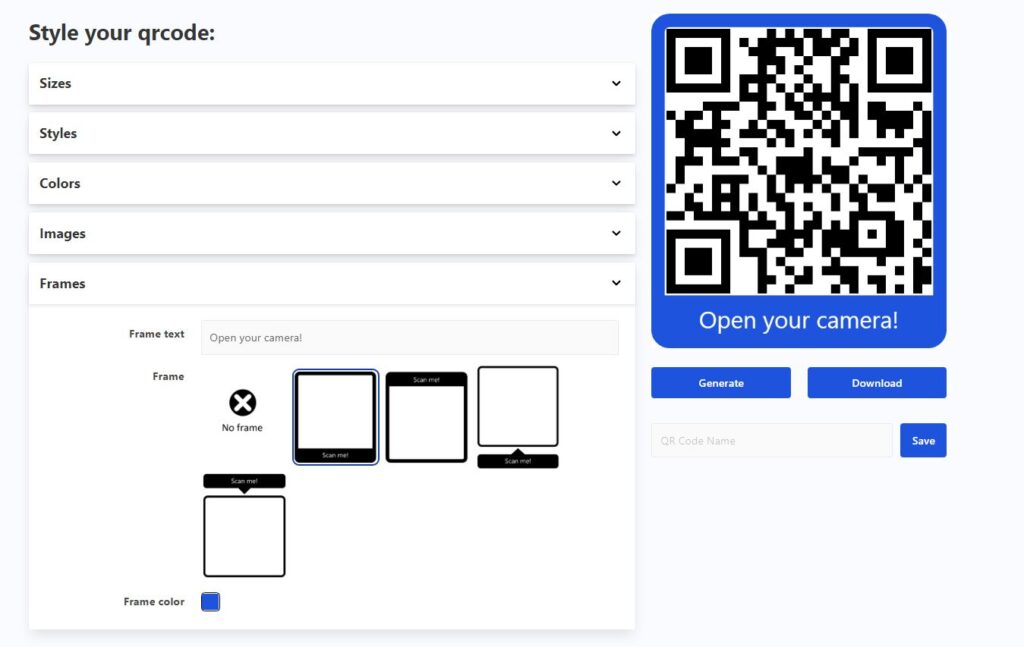 As you can see in our screenshot above, we have selected the second frame option and added in the frame text: "Open your camera!" You'll also see a live preview of your QR Code on the right-hand side of our generator tool that lets you live preview the changes. Before we move on to generating or downloading the QR Code, let's take a quick look at another example. Here is us changing the colors of the background and dots of the QR Code.


So, how do you finish and generate the QR Code?
Great question! Generating and distributing our QR Codes are 100% FREE. All you need to do is head over to the right-hand side of the page, just underneath the live preview of the barcode and hit "Generate". However, you will need to give the QR Code a name first in the field underneath, and hit "Save." 
Don't see the save option? Create an account!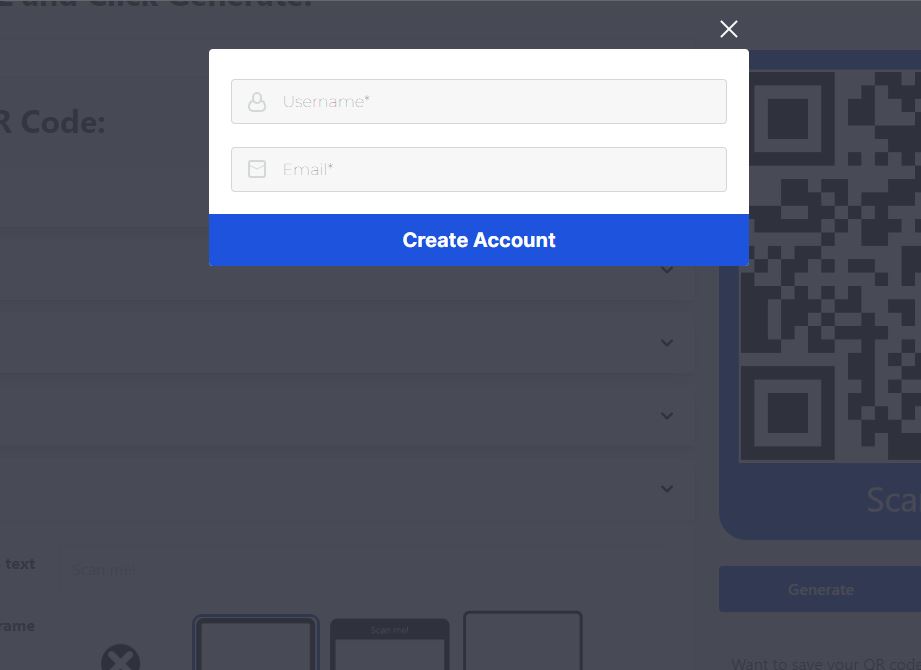 If you don't have an option to "Name and Save" a QR Code—that is because you'll need to create an account with us first! All you need to do is click register, and you'll get a pop-up to put in your details for a username and your email. It's just as easy as that! 
Checking your QR Code Stats? What about more style options?
Want to check how many times your QR Code has been scanned? Or maybe edit it? All you need to do is log into your account, and click "My QR Codes" on the top of our website's menu. You'll have the option to  delete, edit, and even track how many times the code has been scanned. There are also plenty of other account-related options in our Account Dashboard.
We offer the option to generate, create, and design QR Codes completely free using our generator. They'll never expire, no hidden fees. However, we do offer a premium account feature, which allows for the creation of dynamic codes—which we will cover in our next guide, as well as further design options and more analytics! We also include a 7 free day trial. You can learn more about this in our FAQ! Dynamic QR Codes can be useful if you want to change WiFi passwords regularly for security purposes, or using WiFi as a paid extra for rooms.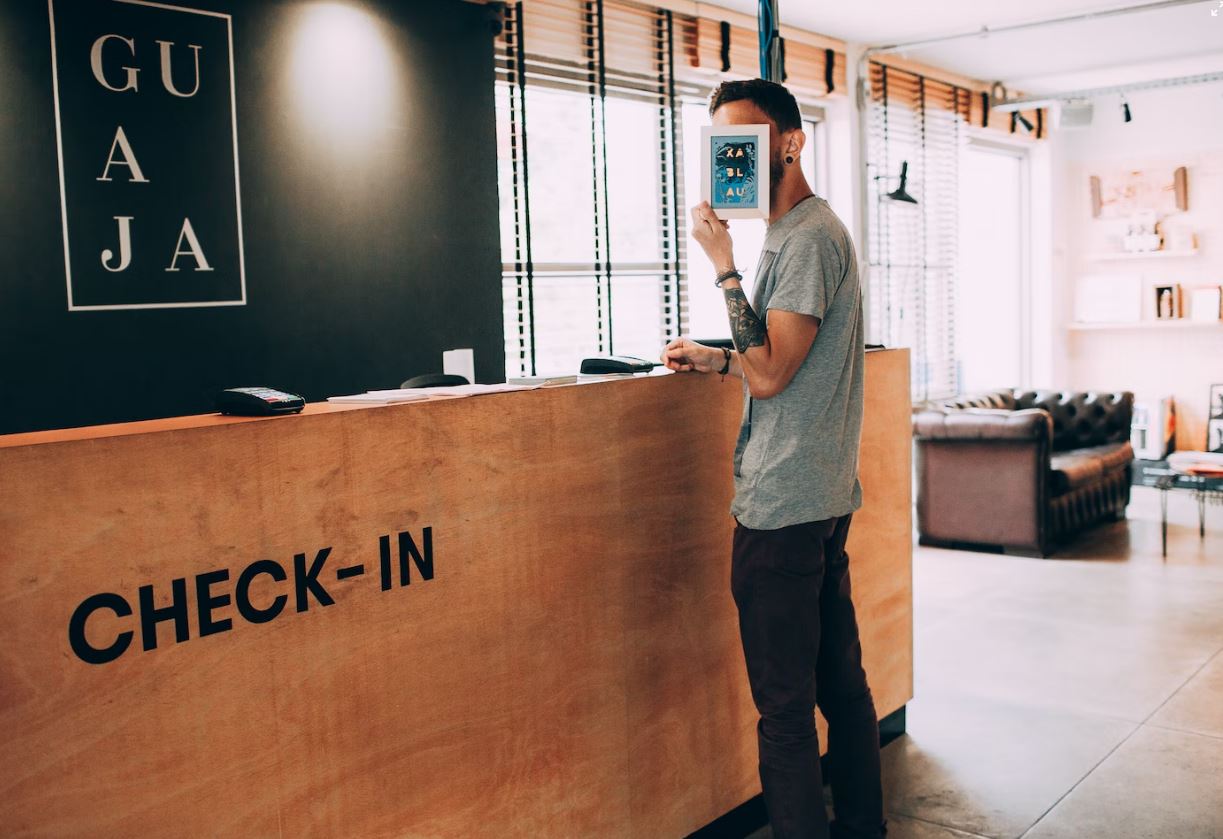 Now your hotel or hospitality business is ready to go with Wifi Network QR Codes. It's a time saver, saves resources, and is efficient. QR Codes can be a great way to automate your business. Check out our other articles to find ways to maximize efficiency for your business!
Get Started With QR Codes Now!
Create your own QR Codes completely free using our Code Generator! Create a range of codes, from URL links, contact forms, and track all the stats! You can even customize the design and size.